Tennis Court Windscreens are a vital addition to outdoor tennis courts in busy or hot areas, as they serve the triple function of cutting down on noise and visual distractions, reducing wind that could affect the game, and providing shade without reducing ventilation. Therefore, they increase the privacy of the tennis court. Above all, it is appealing to players who are practicing or learning.
All Court Covers carries several brands of professional-grade windscreens and everything you need to install them. Because of that, our windscreens are available in custom shapes and sizes to fit any court. They can be printed with your logo as well. Please contact us for more information and a quote for your desired customization's.
For a description of the different materials comprising the various brands of custom pickleball windscreens. See below, and feel free to contact us with any questions.
ACC-80 tennis court windbreak has made it's name as the top tennis windscreen. Because of that, ACC-80 is preferred by the finest clubs and tournaments in North America. In other words, ACC- 80 is constructed to hold up better than any other open mesh windscreen.
ACC windscreens are fabricated to weather the elements and standard abuse during matches. As a result this is accomplished by bonding the elements throughout the process. Fabrication is done with an exclusive coating compound formula. The result is a sturdy windscreen that guarantees longevity and performance.
Fabrication
ACC continues to expand their product offering of Tennis Windscreen. All tennis court windscreens are fabricated with either a 4-ply hem, or welded hems. Our grommets are always every 12 inches for added strength and durability.
All Court Covers Custom Tennis Windscreens 
ACC-75 ArmourMesh windscreen 5 yr. warranty
ACC- Tuffy 78% opacity tennis wind screen. 5 year warranty
ACC-80 Standard tennis windscreen 4 yr. warranty
ACC-83 tennis court windscreen 4 yr. warranty
ACC-96 Closed mesh tennis court windscreen 4 yr. warranty
Knock down wind and keep distractions to a minimum.
ACC- Wind and Privacy Screens from All Court Covers will help facilitate players to raise their game to a new level. For extra personalization, print team names, logos or advertising in 15 colors.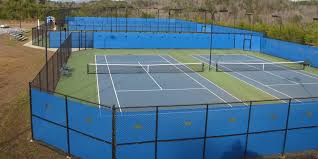 ACC-80 TENNIS WINDSCREEN (VINYL COATED)
A bestseller at All Court Covers, the ACC-80 windscreen is coated with strong and quality vinyl polyester blend. As a result this lends it extra durability even in difficult weather conditions. The vinyl polyester combination can protect your tennis court from adverse natural conditions.
Optional air vents
4-year warranty
Standard 6' and 9' height
Customized sizes
You can purchase the ACC-80 windscreen with central anti-billow tabs with installed central grommets for additional protection.
ACC-80 Colors (actual colors may vary)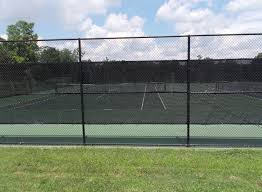 ACC- 83 Tennis Windscreens
ACC-83: Our tennis windscreen defends against mother nature like no other. ACC fabricates a very specific vinyl polyester blend in tennis windscreen products. As a result ACC-83 has a four-year warranty. Air vents can be cut into the windscreens in either teardrop or boxed vent styles. Our grommets are spread one foot all around the perimeter of the tennis windscreen. 9′-high tennis court windscreens have a central tab with grommets 1′ on center. Normal sizes are 6′ and 9′ tall, but we will make any size tennis windscreen you need. Also choose from many different colors:
ACC- 83 Tennis Windscreen
Fabric: Vinyl Coated Polyester
VCP: Open – 9 x 12 weave
Opacity: 83%
Weight: 8 oz. per sq. yd.
Tensile Strength
Fabrication: All fabrics to have welded hems, reinforced with 18oz vinyl tape. Brass grommets shall be placed on maximum 12" intervals
4-year limited warranty
ACC- 75 ARMORMESH TENNIS WINDSCREEN
ACC- 75 tennis windscreen is made with 14-ounce vinyl coated polyester fabric. The opacity is 75% shaded. ACC- 75 has a welded hem finish, and grommets are placed every 12". Graphics and logos are available on this windscreen. ACC- 75 comes with a 5-year warranty.
ArmorMesh Colors (actual colors may vary)
Tuffy Windscreens
All Court Covers' Tuffy® All Court Fabric.  One of the most  durable, highest quality tennis court windscreen in the United States!  We make ACC- Tuffy with our exclusive Vipol® Matrix Material. This is a super-durable mesh fabric of tightly woven micro-fibers. As a result this process makes Tuffy ostensibly tear-proof.  ACC-Tuffy is the only windscreen finished with double-needle LOCK STITCHING. This eliminates the thread unraveling problem, of tennis windscreens that are chain-stitched.
5 Year Warranty
We back this product with a 5-year factory warranty. ACC- Tuffy is available in 20 colors. ACC- Tuffy Tennis Windscreen has a uniform, professional appearance. This enhances our sharp multi-color logos and graphics. We install grommets all around the perimeter on 12″ centers. Opacity is 78%. Anti billow tabs and grommets are on all screens of 9′ height.
WORLD'S TOUGHEST, MOST DURABLE SPORTS WINDSCREEN
Made of our exclusive VIPOL® Matrix, Tuffy Windscreen is super durable because it contains over 50% more micro-fibers than standard windscreens. We make sure that It's virtually tear-proof and is backed by a 5 YEAR limited factory WARRANTY. All Court Covers edging all around is fully wrapped with VIPOL Matrix, and the highest quality brass grommets are installed every 12". This extra heavy duty edging construction virtually eliminates the nagging problem of grommets pulling through standard windscreens. ACC makes sure that every end and corner is DOUBLE lock-stitch finished to eliminate the unraveling problem of fully chain-stitched windscreens.
ULTRA PREMIUM QUALITY YET SURPRISINGLY VALUE PRICED.
Available in 23 VIPOL COLORS shown on back cover. Also available with Chroma-Bond® Imprinting (See Page 14 for details)
Standard 6' and 9' High x Custom Lengths Custom Heights from 1' to 30'+
Technical Specs
Fabric: Vipol™ Matrix Material
Warranty: 5 YEAR limited factory warranty
Colors
BlackWhiteBeige/TanMaroonBrownBurnt OrangeDark Forest GreenForest GreenGreyKelly GreenMarine BlueNavy BluePro BluePurpleRoyal BlueRedScarlet RedSport GreyTropical OrangeYellowSky BlueGoldVegas Gold
Measuring your Fence for tennis windscreen
Start at a terminal/corner post and measure to the next terminal/corner post. Take care that you're not holding your measurement tape against the fence. By measuring that way it can produce a slack, which can cause your screen to be too long.
Measure from one tension bar to the next successive tension bar. Disregard line posts, unless they're court side. For simple handling, installation, and removal, screen sections shouldn't be over sixty feet long.
Please note: Actual and precise measurements are necessary. Above all, poor measurements can lead to windscreens longer or shorter than your fence.
ALL COURT COVERS TENNIS WINDSCREEN WARRANTY
All Court Covers windscreen panels shall be as supplied by All Court Covers, or its authorized representative. In addition, the successful bidder shall provide a four year warranty covering peeling, cracking and coating as well as the U.C.C. implied warranties of merchant ability and suitability for the purpose intended.
As a result, the windscreens will retain 80% of its value after 1 year, 60% after 2 years, 30% after three years, 0%, after four years. Please ask us for installation instructions. As a result, failure to install tennis court windscreens properly voids product warranty.
Ancillary Products
Air-Vents (windows) for PVC tennis windscreens 12" by 6" cut outs with no flaps. Bound with Polypropylene tape binding. Rectangular vents when required are recommended every 10 feet on PVC Windscreens.
Smile vents-Cut Openings with flaps Half-moon flaps. Available on PVC screens only.
9' Anti-billow tabs are fabricated in the center of 9′ windscreens to reduce billowing. Allows for fastening 9′ high screens at the top, center, sides and bottom.
Self-Locking   'Break-Away' Plastic Tennis Windscreen Ty-Raps 7-1/2″ long 50 lb. ty-rap is a great choice to protect windscreens from damage due to gusting winds.
Polypropylene Rope – Black Used to fasten windscreens to fence by threading rope through windscreen grommets and fence mesh. Available in Black
We Want To Hear From You!
Contact Us All Court Covers 415 870 9161 info@allcourtcovers.com