Custom Windscreen Logos
Custom tennis windscreen logos. ACC has several processes for printing, and the personal branding of your facility.
Several reasons exist to get custom made tennis windscreens for your tennis courts. Our vinyl coated polyester custom tennis court windscreen logos are printable. We have custom tennis logos in many colors. Show your team spirit, or develop revenue streams with printed advertising. The addition of custom logos or graphics enhances the look of any tennis product.
Give your facility a more professional look by the addition of custom tennis logos and graphics. Our logos are beautifully done, and are hand painted, digitally reproduced, or masked and then painted
In addition to our tennis court windscreens, All Court Covers offers windscreen graphics for screens of all sizes.
There are many reasons to have a custom windscreen logo for your court. Many of our windscreens are usually logoed with multi-color graphics. This provides you with the opportunity to advertise your facility, or increase revenue with written advertising. Adding custom court windscreen logos or graphics can enhance the look of any facility.

Custom Tennis Logos and Graphics
Get that polished look by adding custom visuals to your court windscreens, or different indoors and out of doors products.
Our court windscreens are:

* Fabricated from high grade vinyls
* Available painted, or in a digital printing format
* UV-resistant
Why print custom tennis logos on tennis court products?
Logos and custom graphics are nice for any kind of promotion – get your message out there! Use your banner for tournaments, community events, company support, and much of different advertising opportunities.
With all custom graphics we fabricate, every project is equally important. We do schools to professional sports facilities. From the simple letter style to the most elaborate, we possess the expertise and also the experience to supply top quality merchandise.
Deliver Your Message, In Style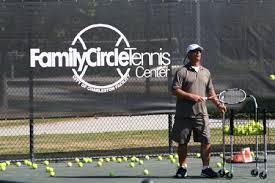 Getting custom graphics and logos printed on the windscreens and other indoor and outdoor equipment in your tennis court gives it a stylish look, while allowing you to send a promotional message directly to the audience. Custom printed or painted banners are excellent for advertising and publicity during tournaments and other community events that you host.
PRINTED WINDSCREENS
All Court Covers fabricates superior sport windscreens. ACC fabrics are offered in a variety of colors and dimensions. They can be plain or printed. ACC tennis windscreen logos will dress up any fence line. Do you want to show off company logos or school spirit? Windscreens from ACC have brass grommets on welded hems. Fabrics come with the option of half-moon air vents, or rectangular vents, to allow wind to blow through.
All Court Covers has a digital printing process that will impress you. Do you want school logos or sponsor advertisements on your windscreens? Durable, UV inks allow us to print your artwork directly onto the vinyl fabric. You will get a brilliantly clean image. This graphic doesn't peel like a decal. We use your existing high definition design, or we can create something specifically for you. Please contact us with your inquiries.